The Perfect Skin
We all know the disheartening feeling of having yet another blemish on our skin or waking up to another wrinkle on our face.
This is exactly why we created The AmazeFan. It counters every blemish, every wrinkle and acne on your face by using 5 different advanced technologies and 4 different light therapy lights. Your skin is going to thank you later!
The Perfect Product
We stand by that, when we say that this is truly the best product out there to remove wrinkles and acne on your skin!
The Insides
Take a look at what The Amazefan consists of. We promise you won't be dissapointed!
Loved by all of our many customers
If our product didn't speak for itself, then let all of our many happy customers be the proof you need that this product will truly change your skin!
---
The Amaze Fan™
Made for you to get the best skin possible!
We developed The AmazeFan™ after years of trying a wide variety of different face products with little to no effect on our skin. We were tired of all our little beauty flaws and wanted to restore the natural glow in our skin, without damaging it.
The AmazeFan™ has 5 built in advanced technologies:
Mesoporation
Electroporation
LED Light Energy
Radio Frequency (RF)
Electrical Muscle Stimulation (EMS)
It has 4 different pieces of LEDs that can do different types of light therapy: Red, Orange, Blue and Violet

Accelerates the absorption of nutrients
Promotes collagen synthesis and regeneration, lightens wrinkles and restores your youthful vitality!
Dynamic super-pulse technology
Lightens skin stains, age spots, lightens dark circles, brightens skin and makes skin more shiny!
Repairs skin, lightens acne, tightens up skin
Suitable for sensitive, oily acne-prone skin
Red and blue mixed light mode
Great for face shaping, improves relaxation, can create the effect of a small V face.
The AmazeFan™ Is 

easy to use
Simply turn it on 1 of the 7 settings you want and start the treatment. Sit back, relax and enjoy the results. Whether it is removing wrinkles, dark spots, removing acne or just brightening up your skin. The Amazefan™ is the perfect product to have in hand for almost every possible small beauty flaw on your skin.
What's In The Box?
1 x The Amaze Fan

™

1 x Base Stand

1 x DC5V USB Charging Cable

1 x Manual Instructions
*We are giving you a FREE base stand with all orders placed today!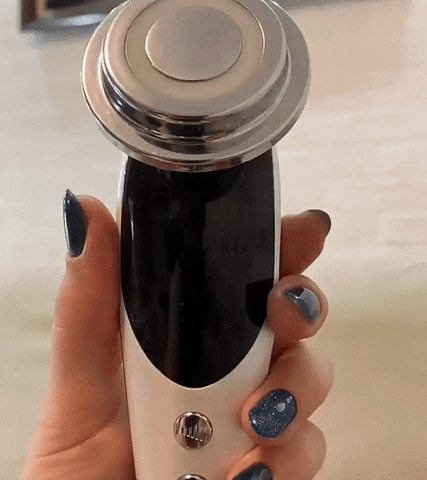 Are you ready

 

to improve your skin?

Order yours today

while it is 50% OFF!